Product Name:
Five Layer Sintered Mesh
Material: Stainless steel 316 L, stainless steel 304, 304 L, 316, other materials can be made to order.
Filtration accuracy: 1 micron to 200 microns.
Heat resistance: 600 °C.
Standard thickness: 1.7 mm.
Standard size: 480 mm × 480 mm, 480 mm × 980 mm, 500 mm × 1000 mm, 600 mm × 1200 mm, 610 mm × 1219 mm, 610 mm × 1250 mm, 1000 mm × 1000 mm, 1200 mm × 1200 mm, other sizes can be designed as per customers' demand.
Maximum size: 1219 mm × 1219 mm.
Type classification: Sintered dutch woven wire mesh and sintered square woven wire mesh.
Five-layer sintered mesh is a standard combination of five layers wire meshes with different openings and diameters through sintering (diffusion-bonding) in vacuum, which improves the characteristics of stainless steel woven wire mesh. By bonding the contact points of different wire meshes together, five-layer sintered mesh has become an integrated porous material with enhanced mechanical strength, high permeability and better structural integrity, because the sintering process remains the good filtration rating of the finest mesh layer, also the mechanical strength of the coarser support layers. Besides all of that, heat and pressure are combined to create molecular diffusion-welds at every intersection of the wire mesh where the wires cross over and under one-another, which in turn enhances the temperature and pressure resistance of the sintered mesh. For its distinct features, five-layer sintered mesh is widely used for diffusing, breather vents, filters in many areas such as gas distribution, polyester filtration, water treatment, etc.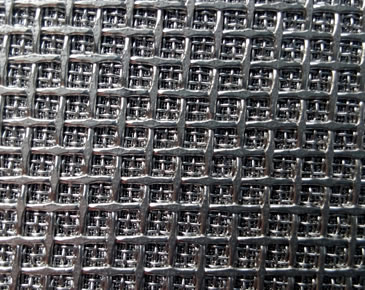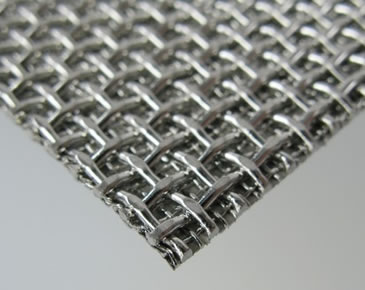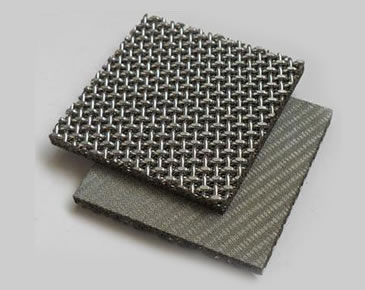 Feature:
· Steady filter rating under high pressure.
· High mechanical strength.
· Easy to be welded, sheared, punched into various shapes.
· Good capability of corrosion and abrasion resistance.
· Easy to wash, it can be reused for many times.
Application:
Typical applications of five-layer sintered mesh include filtration of polymer, food, water, cosmetic, pharmacy, chemicals and hydraulic fuels. It is also used for fluidization of bulk materials in wagons, conveyors, driers, coolers and storage silos.