The so-called screen is different from general mesh products. Instead, there is a strict series of mesh sizes. In addition, there are mesh products that conform to industry, institution, and standard for classification and screening of object particles. The screen is different from ordinary mesh products in that it has a strict mesh size instead of "mesh number". The screen size is not isolated. It consists of a series of mesh sizes for the purpose of classification and screening.
Basic profile:
According to the raw materials used, it is divided into three categories: silk screen, wire screen and synthetic fiber screen.
According to the specifications, the silk sieve is made of mulberry silk with different deniers, and is woven with full-skein, semi-skein, or plain weave. The weaving method is similar to that of mesh cloth. When the number of meshes is small, the whole skein is used to organize, and when the number of meshes is large, the half-skein or plain weave is used. The specifications of silk screens are 4 ~ 62 holes / cm, most of which are used for screening in the grain industry, and can also be used for screening different coarse and fine grit by the abrasive cloth factory.
The metal screen is a mesh product made of metal wire by a certain technical method. Braided with copper wire, stainless steel wire, iron wire and steel wire. Most of the wire diameter is 4 ~ 0.025 mm. Generally weave methods of plain weave, twill weave and mat. The metal mesh has clear and accurate perforations, a flat surface, high temperature resistance and wear resistance, and the stainless steel mesh is also resistant to erosion. Therefore, custom screen mesh for sale is mostly used for powder screening and oil filtering.
Synthetic fiber screens are available in nylon or polyester filament and brown. The filament is made of 15-30 denier monofilament. The surface of the screen mesh is smooth, which is good for filtering. Fabric structure can be used, square flat and plain weave, etc., specifications are 19 ~ 104 holes / cm. It is mostly used for printing silk screens, made of integrated circuit printed circuit boards, and can also be used to screen fine particles such as picture tube fluorescent powder and magnetic powder of magnetic tape. The brown silk screen uses thicker nylon brown silk as the raw material, with a diameter of 0.55 ~ 0.1 mm, and the fabric is mostly plain weave mat structure, which is used for beneficiation, filtering pulp, and conveyor belts. Synthetic fiber screens have the characteristics of no rust and corrosion resistance, and can replace department metal screens.
Application areas:
The application fields of screens are all over industry, technology, agriculture and national defense. From high-tech, high-tech industries, to food, clothing, housing, culture, subsistence to the national economy, and the national economy and people's livelihood. Main applications are: aviation, aerospace, printing, printing and dyeing, electronics, mining, pharmaceuticals, food, food processing, and chemical industry.
Functional characteristics can be broken:
Four functions of metal mesh: sieve, filter, protect, solid. Sieve: Mainly used in solid metallurgy, coal, rubber, petroleum, chemical, pharmaceutical, automobile, ceramics, glass and other industries as solid particles, powder, and sieving. Filtration: Mainly used in the petroleum industry as a mud net, chemical chemical fiber electroplating industry as a pickling net and liquid gas filtration and purification. Protection: Mainly used for civil construction batch cement, raising chickens, ducks, geese, rabbits and zoo fences. Protection of machinery and equipment, highway guardrails, sports fences, road green belt protection nets. Solid: It can be used in the construction industry, highways, bridges for steel reinforcement and skeleton support.
classification:
Metal sieve can be divided into: stainless steel square mesh, stainless steel dense pattern net, stainless steel embossed wire, etc. Stainless steel square eye mesh is widely used in the screening and screening of solid materials, liquid filtration. Many industries are involved, such as chemical industry, food and condiment industry, mining industry, pharmaceutical, papermaking, metal powder manufacturing, fertilizer industry. Stainless steel dense pattern nets Stainless steel dense pattern nets are used for gas, liquid filtration and other media separation, and are widely used in precision pressure filters, fuel filters, vacuum filters and other industries.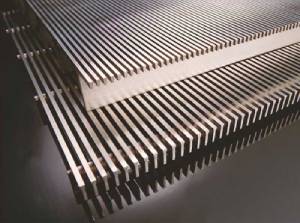 Custom Screen Mesh For Sale
Manganese steel screen: Manganese steel is a high-strength manganese-resistant steel. It is mainly used for the premise of suffering severe conditions such as impact, extrusion, and material wear. The main damage mode is wear and tear, and the department is broken and deformed. There are three types of wear: frictional wear where the surfaces of metal components come in contact with each other and move; abrasive wear of other metal or non-metallic materials against the metal surface and erosion wear caused by contact between active gas or liquid and metal. The abrasion resistance of abrasion-resistant steel depends on the material itself, while abrasion-resistant steel shows different abrasion resistance under different operating conditions. Only the material itself and the operating conditions can determine its abrasion resistance.
The characteristics of wedge wire screen:
1.Weaving precision;
2. Mesh rules;
3.Reliable filtering accuracy;
4.High compressive strength;
5.High temperature and chemical resistance;
6.Good abrasion resistance;
7, good formability
Selection points:
The sieve is the inevitable product of the refinement of coal mines, iron ore, industry, and chemical raw materials. It is a composition of tiny cells that the society is moving forward, which indirectly or directly affects the development of society. The selectivity of the screen is mainly selected according to the characteristics of the screen.
The selectivity of the screen is mainly based on the characteristics of the screen, material, wire diameter, mesh, right and wrong life, and price. These elements of the sieve screen are mutually influential. The thickness of the wire diameter directly affects the life and price of the screen. The abrasion resistance, erosion resistance, high temperature resistance, and the presence or absence of magnetism are directly related to the price of the screen.