Product Name:
Wedge Wire Rotating Trommel
Material:Stainles Steel 314, 316, 316L, etc.

Usage: Solid Water Seperation Filter

Hole Shape: V-Shape Slotted Openings

Filtering Rate: 89%-99%
In the sugar industry, rotating cush cush screens are used widely for the separation of sugar juice from cane fibre. Depending on the industry, flow rate and material to be separated, Trommel/ Cush Cush screens are manufactured in a large diameters, lengths, apertures and wedge wires.
The rotating Trommel Drum is used for separating solids from liquids or solids from solids in dry feed applications.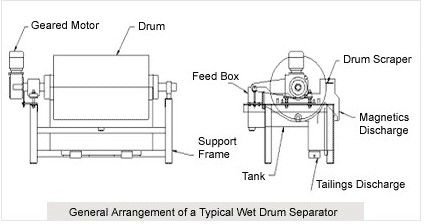 In typical feed situations, the feed is pumped onto the inside of the Trommel Drum, which allows the liquid and smaller fibres or solids to pass through the screen. The oversized fibres or solids move across the wedge wire surface to the discharge end of the drum.
Trommel Drums can be manufactured in grade 304 stainless steel or grade 316 stainless steel.
Advantages of the rotating Trommel Screen are that large flows can be pumped over a range of screen drum aperture sizes. The screen surface can also be cleaned as the screen drum rotates presenting a clean surface to the incoming feed.