Product Name:
Single Layer Sintered Mesh
· Non-Fraying Fused Meshes
· One, Two, Three, or Five Layers
· Stainless Steel Type 316
· Sheets, Discs, & Shapes
· Openings from 1 Micron
· Screens, Diffusers, Breathers, Hydraulic filters
Sintered mesh laminate is a high strength porous filter material. It is made of stainless steel or other alloys. Single layer or multiple layers of woven wire meshes are permanently bonded together by an unique diffusion-bonded technique. Compared with traditional wire mesh, sintered mesh laminate provides more additional benefits such as stability and mechanical strength. Therefore, it is widely constructed as a filter medium in many industries.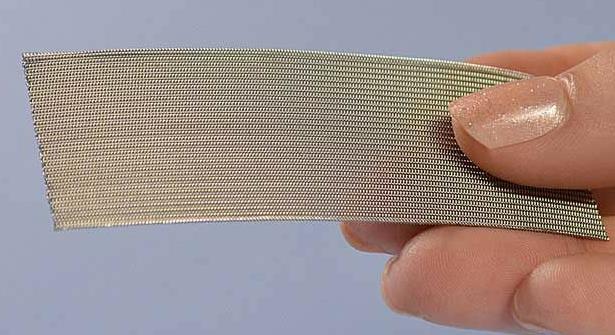 According to the number of layers, sintered mesh laminate can be divided into two series: single layer sintered mesh laminate and multiple layer sintered mesh laminate.
A single Layer woven wire mesh a widely used for many applications. But is has some shortcomings. The single layered mesh has a tendency to fray at the edges, the edge wires may fall off. What's more, the wires may shift and the openings turn and change the structure of the screen. These all will effect the filter rates.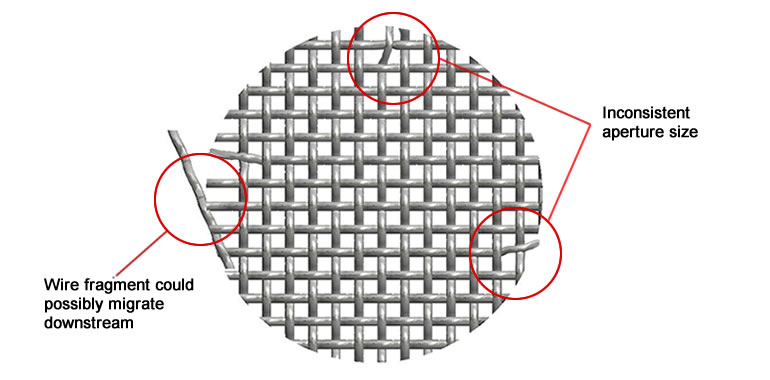 The sintering process, combination of heat and pressure, creates molecular diffusion-welds at each and every "intersection" in the wire mesh where the wires cross over and under one-another, so as to make the wire mesh full of enhanced mechanical and filtration properties.