Five Layer Sintered MeshAmong them, the cleaning method is simple and time-saving, so as to achieve high reuse rate, which is a common concern of customers.Sinter net cleaning mainly has the following methods: ultrasonic cleaning method, baking cleaning method, backwater cleaning method and filtrate cleaning method.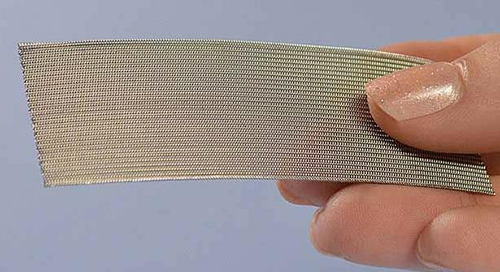 Sintered Mesh
Among them, ultrasonic cleaning method and reverse cleaning method is more common.
Reverse water cleaning (also known as backwashing) involves backwashing an inert gas (such as nitrogen) in the opposite direction of normal filtration.As relatively smooth and easy to clean, especially suitable for backwashing.In addition, it is not removed from the filter during backwashing and can be cleaned directly in the filter.In order to perform ultrasonic cleaning, it needs to be removed from it and then cleaned with an ultrasonic cleaner.Ultrasonic cleaning has a significant impact on production efficiency compared to backwash, but ultrasonic cleaning is thorough and ensures that the filter unit is cleaned.
First, the chemical cleaning method is a common cleaning method for the acid and base cleaning solution, which can be used for cleaning and collection.
Then there is the ultrasonic cleaning method.Ultrasonic waves are waves of energy that can be continuously pressurized and expanded.When applied to a liquid, air pockets are formed, and continuously broken air pockets clean the sintered felt.This is the same principle as cleaning the sintered mesh with ultrasonic wave.
After a heat treatment cleaning method is performed, hair is usually washed when the chemical cleaning method does not work.Common heat treatment cleaning methods include vacuum pyrolysis, heating furnace, liquefaction bed and hot salt bath.
Which cleaning method to use depends on the company's own production conditions and filter equipment conditions.It should be noted that after cleaning, a bubble point test is required to check its integrity.Gender and measure pressure drop.
The Five Layer Sintered Mesh is the most widely used standard structure sintering network.Generally, it is a five-layer structure, which is divided into five parts: protective layer, filter control layer, dispersion layer, support skeleton layer and skeleton layer.The filtering precision of the filter material is uniform and stable, and the mechanical strength and compressive strength are high.The requirement of pressure strength and uniform filter size is the ideal choice of filter material.The filtration mechanism is surface filtration, and the mesh is smooth, so it has excellent backwash regeneration performance, can be reused for a long time, especially suitable for continuous automatic operation process, which is incomparable to any filter material.The sintered mesh material is easy to shape, process and weld, and can be processed into various filter elements such as round, cylindrical, conical and corrugated.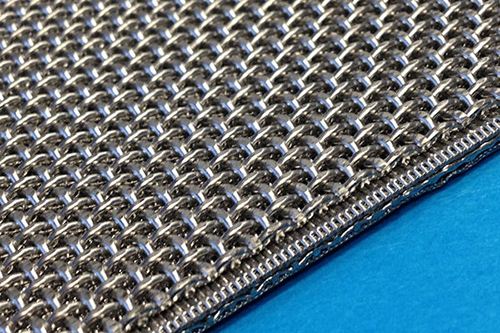 Five Layer Sintered Mesh
1. It has extremely high mechanical strength and compressive strength.Good machining, welding and assembly performance, easy to use.
2. The filter layer is in the second layer, which is well protected and distributed, and the filtration precision can reach the uniform filtration performance and ensure high stability.
3, the use of 316L material, with good corrosion resistance and heat resistance.It can be used for filtration of -200℃~480℃ and acid and base environment.
4. Excellent surface cleaning structure, good counter-current cleaning effect, good counter-current cleaning effect, reusable, long service life.(it can be cleaned by counter-current water, filtration, ultrasonic, melting, baking, etc.).