What are the main materials and production processes for cup-shaped filters?
The cup shape filter net is according to the shape of the filter net named a product, mainly through a variety of die stamping and welding, the final surface after pickling or electrolytic polishing processing, used for a variety of petroleum, chemical, food, environmental protection, heavy machinery, ships and other industries filter.
The cup shape filter net mainly has the SUS304, 304L, 316, 316L stainless steel braided net, stainless steel sintering net, sintering and sticking, with stainless steel punching net as support and outer protection sleeve, the product surface is bright, corrosion resistance, the process is simple, filter particles uniform, through the flow of large characteristics.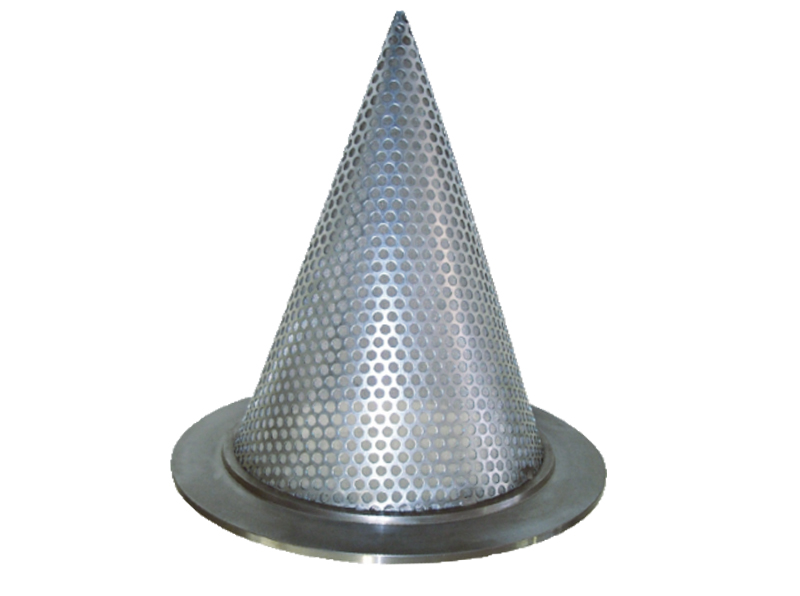 Stainless Steel Conical Strainer
The main working principle is to use the filtering precision of the mesh filter medium in a small amount of impurities, can the normal work of the protection device and the air is clean, with certain accuracy when the fluid passes through a filter cartridge filters, the impurity is blocked, and cleaning fluids by cup filter. So as to achieve we need for clean production and living condition.
The cup shape filter net is also called the cup shape filter net, the filter tube and so on, USES the welding surface treatment way to ensure that there is absolutely no material falling off phenomenon; High temperature resistant, can work in temperature of -270-400° c. no matter high or low temperature stainless steel material will not precipitate harmful substances, material performance is stable.