Product Name:
Pressure Arc Sieve for Starch
YMX Filters important product- The Pressure Arc Sieve Bend Screen for Corn Fiber/ Starch Separation is a highly efficient fine sieve under certain pressure.
This kind of wedge wire seive bend screens are applied in starch processing for multi-stage counter-current rinse, sieving and separation, dehydration and abstraction as well as elimination of solid-form substances and impurities.
It is widely used in grain, corn, potato starch processing, paper making, beer industry. The equipment is special suitable for starch production,enables high rate of starch yield and improvement of starch quality and is an ideal new high quantity treating sieving and separating equipment for wet materials.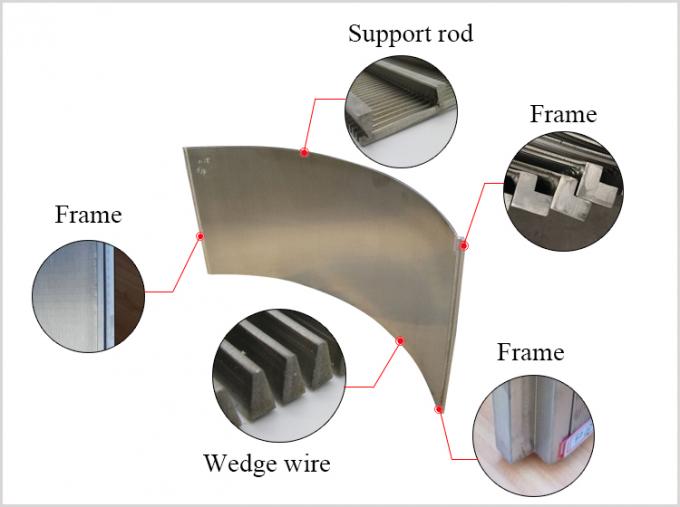 Material: Stainless Steel 316/316L
Sieve Slot Opening Size: 50 microns / 75 microns

Arc Sieve Radian: 120 degree

Sieve Panel Length: 1600mm
Sieve Panel Width: 710mm / 585mm
| | |
| --- | --- |
| Semi diameter (mm) | 762 |
| Center angle ( º) | 120 |
| Sieve width (mm) | 585-710 |
| Sieve-seam width (mm) | 0.03-0.15 |
| Sieve area (m ²) | 0.94 |
| Capacity (m³/h) | 34-46 |
| Feeding pressure (Mpa) | 0.2-0.4 |
| Dimension (mm) | 1090×758×2215 |
| Weight (kg) | 271-320 |